theedgemarkets.com
Global electric vehicle market set to grow to US$236 billion by 2027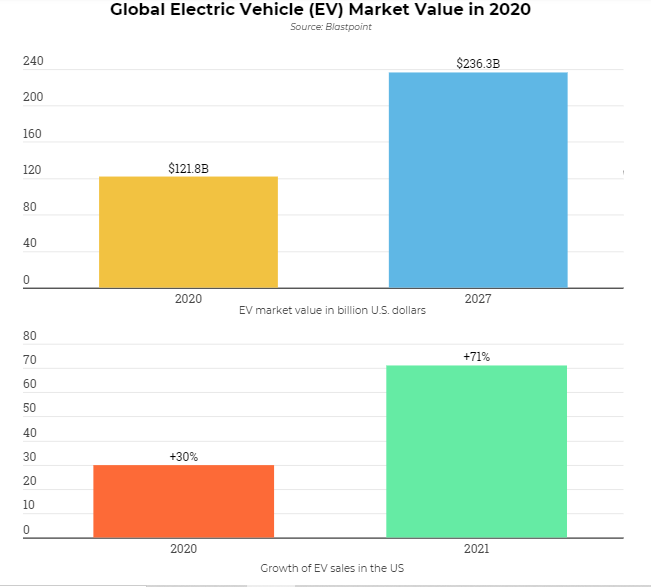 KUALA LUMPUR (April 3): The global electric vehicle (EV) market is set to grow at a 10.6% compound annual growth rate (CAGR) over the period between 2021 and 2027 to about US$236.3 billion.
According to research data analysed and published by online trading portal Comprar Acciones last week, the EV global market was worth US$121.8 billion in 2020.
Citing US-based software firm BlastPoint Inc. the portal said there was an increase of 30% in US EV sales in 2020.
It said in 2021, sales are projected to rise by 71%.
It added that analysts state that 2021 will be a pivotal year for the US EV market with a deluge of new models making an entry.
From 17 models in 2020, the figure will rise to 30 models.
Comprar Acciones said the massive upsurge in EV special purpose acquisition companies (SPACs) and capital raising came as no surprise in view of anticipated demand.
It said in the US, for instance, the president had announced plans to replace the entire federal fleet of vehicles with EVs, adding that that is a total of 645,047 vehicles.
It said Shanghai, on the other hand, plans to have EVs account for 50% of all new vehicle purchases by 2025.
By that time, all its public buses, delivery trucks, taxis and government vehicles will be electric.
Meanwhile, the portal said 2021 started off on a high note for EV funding and it seems set to break the previous year's records.
It said the month of January 2021 alone saw funding deals worth approximately US$6.45 billion (RM26.7 billion) in the industry, explaing that these included SPACs, mergers, IPOs, funding and acquisitions.
The portal said 2020 set off a new trend for EV companies, with many opting to go public via SPACs.
It said among the key EV names that took this route were Nikola, Hyliion Holdings, Fisker, Lordstown Motors and QuantumScape.
Comprar Acciones said based on the Bank of America's projection, the transition towards full vehicle electrification might cost more than US$2.5 trillion in global investment over the coming decade.
SPACs are just one of the ways to raise the required capital, it said.