Dear Friends & Investors of i3 Forum,
We have already found out that for Stocks to Rise there must be CATALYSTS
The Bull Run of OGSE Stocks were due to the Catalyst of Petronas Rm50 Billion Upstream Job Awards in Year 2019
The Once A Century Medical Glove Bull Run was Triggered by the Covid 19 Pandemic Catalyst
Palm oil is slowly warming up to the Catalyst of Rising Soyoil, Biofuel & China's Rebuilding Swine Herd Demand
And now
THERE IS A RAGING HOT DEMAND FOR LUMBER IN THE USA
Why the Sudden Rise of Lumber by 300%?
There are some reasons
1) Covid 19 Lock-Down has caused demand for Housing Space like never before. As people stay home there is a lot of time for Home Improvement & Extention for more space.
2) There is a Titanic Shift to work from Office to work from Home (office)
3) The Hollowing Out of Congested Cities to the Suburbs
From selling High Priced City Condos & Shifting to lower cost housing released Cash for Building New Houses, New Renovations & New Room Additions
4( Facebook even tell its Employees to work from Home (office) & gave them USD1,000 (Rm4,100) for Renovation Expense
See
Facebook is giving $1,000 to all of its 45,000 employees
San Francisco (CNN Business)Facebook is giving each of its employees a $1,000 bonus to help support them during the coronavirus outbreak.
The bonus is meant

to help employees who are working remotely with additional expenses, such as setting up home offices
or spending on childcare, the company told CNN Business.
The news was first reported by
The Information
, citing an internal memo sent by Facebook CEO Mark Zuckerberg on Tuesday.
As a result there is a pent up demand for Lumber like never before.
And there is a huge short fall of Supply because
1) China has Stopped Importing Wood from Australia, Russia & Brazil because 3 Super Typhoons hit China with terrible Floods last year. China is afraid of Climate change
It was due to China importing Cheap Logs from the Vast Amazon Forest & converted them to lumber & plywood that caused price war world-wide.
Now China is out.
2) In early 2020 when Covid 19 lock-down started many Saw Mills scaled down & some even closed shop. The few that survived cannot produce enough to meet the surging demand.
SO DEMAND CATALYST MORE THAN SUPPLY EQUAL HIGH PRICES AS EACH ONE OUTBID ANOTHER TO SECURE NEEDED WOOD
5 May 2021 —

That's a big deal

because lumber

is the most substantial supply that home builders buy. ... And

because

the housing market is on fire, the

lumber

shortage is costing many ... "

Theft

has been huge in our market. ... supply chain issues to identify the causes and solutions for

high prices

and supply constraints.
What Companies benefit the most?
Those with Large Forest Concessions & Saw Mills (Not furniture companies as they face high cost of material now)
Originally posted
Updated on March 22 at
4:49 pm
The wood industry is a great area to invest. It's unlike any other industry and two lumber stocks stand above the rest. Each is in a unique position to push profits higher.
As you can see in the chart below, lumber prices have moved mostly sideways over the past 20 years. We saw a big spike last year, though, and prices have remained higher. These increased prices are leading to higher sales and should help lumber companies grow.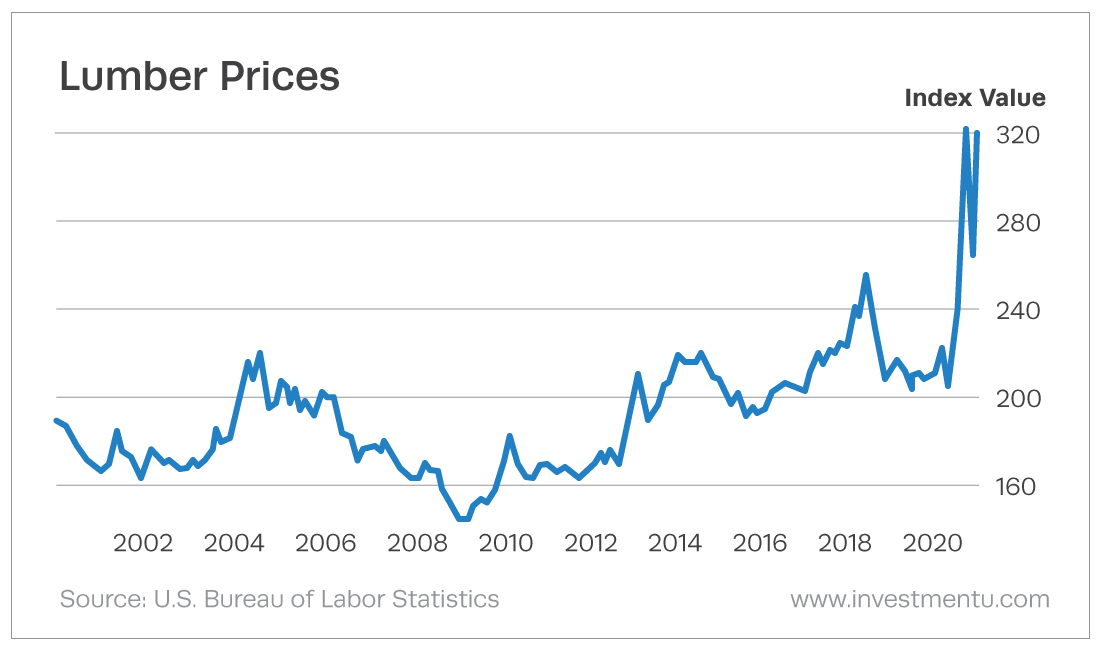 There are unique properties to owning forestland with timber. There's a built-in optionality that's great for investors. When prices are low, forestland owners don't have to cut down and process as many trees.
The difference here is between timber vs. lumber products. "Timber" usually refers to intact trees or trees that have been cut and minimally processed. "Lumber" usually refers to wood that's cut to standard sizes for commercial use or for construction.
Top Lumber Stocks to Watch
Weyerhaeuser is one of the largest forest product companies in the world.
It
owns more than 11 million acres
of timberland in the U.S. It also manages millions of acres under long-term licenses in Canada.
The company has about a half a billion in cash and cash equivalents. This easily gives it the ability to meet its debt payments. On top of that, its free cash flow more than doubled in 2020 compared with the previous year. This makes sense with the increase in lumber prices.
Rayonier isn't as big as Weyerhaeuser, but it's still well diversified.
This

company owns or leases

more than 2 million acres of timberland in the U.S

. It also manages more than 400,000 acres in New Zealand.

Higher lumber prices are leading to higher revenue. This is putting the company in an even better position to grow and to reward shareholders.

The above examples are from USA

Let us do a breakdown

1) TA ANN (5012)

TA ANN is the Biggest Timber Owner. It is also Top Holder of SWK Plant

TA ANN is a well managed Timber Company with Saw Mill Plus investment in Sarawak Plant

So it is both Lumber & Palm Oil

We called TAANN Office to check Star Paper adverse report about Malaysia Wood product sale losing out to Indonesia (Today's news)

Ha! Not true! TA ANN said its products are 100% Certified & better than those from Indonesia.

TA ANN people are sanguine about the future

2) TSH RESOURCES (9059)

Just as Taann is Top Holder of Sarawak Plant - TSH is also the Top Holder of INNOPRISE Plant. TSH also got 150,000 acres of Palm oil lands in Indonesia just like IjmPlant (With abundant Indon workers)

Palm Oil Refinery in Indonesia is doing very well due to high export levy in Indonesia.

No wonder that TSH Insider has been buying and buying TSH non stop
TAN AIK PEN
14-Apr-2021

Acquired

400,000

-
TAN AIK PEN
13-Apr-2021

Acquired

400,000

-
TAN AIK PEN
12-Apr-2021

Acquired

500,000

-
TAN AIK PEN
09-Apr-2021

Acquired

300,000

-
TAN AIK PEN
08-Apr-2021

Acquired

200,000

-
TAN AIK PEN
07-Apr-2021

Acquired

200,000

-
TAN AIK PEN
06-Apr-2021

Acquired

250,000

-
TAN AIK PEN
05-Apr-2021

Acquired

200,000

-
TAN AIK PEN
02-Apr-2021

Acquired

300,000

-
TAN AIK PEN
01-Apr-2021

Acquired

300,000
TSH Best Kept Secret is it over 200,000 Forest Concession Lands of which it is extracting wood for its Privatised Ecowood
Ecowood exports wood products to the booming US constuction housing market

3) WTK (4243)
WTK is a smaller version of TA ANN. It is also CASH RICH & Pays a Dividend. WTK has 70% Timber & 30% Oil Palm. Plus its Tape division is doing extremely well due to E-Cmmerce Pakaging Tape & Also Health-care Social Distancing Tape
Today Star paper did an old report about WTK plywood export to Japan being affected (We called WTK office in Sibu for Mr. Francis WTK Secretary. He said that this year Jan to May 17, 2021 Prices of Plywood have increased) Things are not so bad as Star paper described. Why Star paper did not consult WTK before publishing? What kind of slipshot journalism is that?
No wonder naive peope who read Star without knowing the Real Truth (Updated truth that is current) have sold their WTK shares this morning
WTK also said its Loytape exports to USA is doing fine
So we bought more WTK from paniced ignorant sellers
4) JAYA TIASA (4348)
The Best Kept Secret of all
Jtiasa also got its own lumber lands & saw mills
Jtiasa (Giant Treasure) in its Reports say it owns Forest Concession Lands 11 times the size of Singapore
For that we know Singapore land Size is 180,000 Acres
And in Jtiasa Annual Report.
JTIASA HAS 1.98 MILLION ACRES OF FOREST CONCESSION LANDS (ABOUT 11 X SINGAPORE SIZE OF 180,000 ACRES)
ONE MORE HIDDEN GEM?
See:
Net Cash or Cash Equivalent alone over Rm1.00 per share
NTA is Rm2.49
1) CASH & INVESTMENT SECURITIES
3) PLYWOOD & SAW MILLING & EXPORT PLYWOOD TO USA
Which Stock is that Hidden Gem?
Calvin Tan Research
In doubt please consult your Remisier or Fund Manager
HOUSE ALREADY SOLD (NOW BUILDING IN PROGRSS) Cost gone up by Extra USD36,000 Due to High Lumber Prices)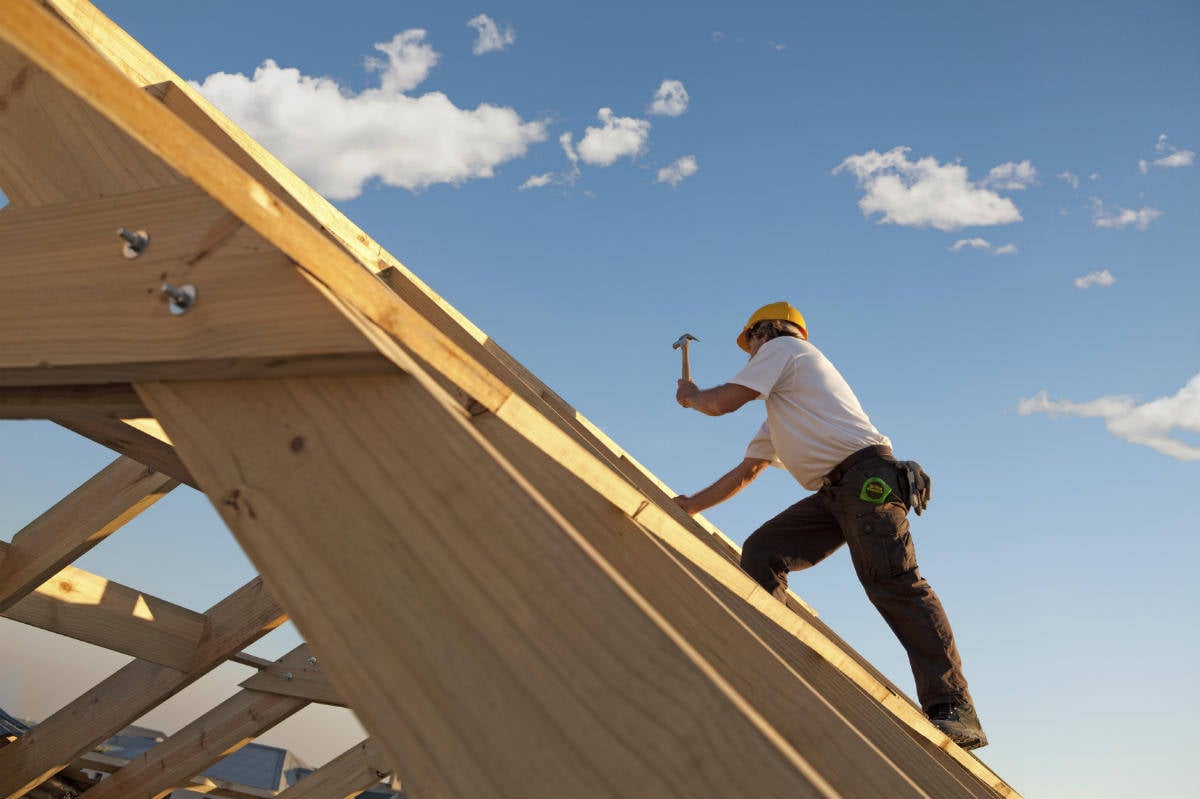 Americans love to build their homes with Wood & Lumber.
<p style="box-sizing: border-box; margin-top: 0px; margin-bottom: 1rem; color: rgb(33, 37, 41); font-family: runda, -apple-system, BlinkMacSystemFont, " segoe="" ui",="" roboto,="" "helvetica="" neue",="" arial,="" "noto="" sans",="" sans-serif,="" "apple="" color="" emoji",="" "segoe="" ui="" symbol",="" emoji";"="">
FOR 20 YEARS LUMBER PRICES RANGE BOUND FROM USD160 TO USD240 ONLY
SEE VERY VERY VERY CAREFULLY ONCE MORE THE SPECTACULAR UPSURGE BELOW

https://klse.i3investor.com/blogs/www.eaglevisioninvest.com/2021-05-17-story-h1565092026-A_LOOK_AT_4_LUMBER_STOCKS_WITH_OWN_TIMBER_FOREST_CONCESSION_LANDS_PLUS_.jsp