Dear Investors/Traders of i3 Forum,
Today we are happy to share the Great Positives of Investing in Plantation shares especially Palm Oil
And these are the salient factors
1) PALM OIL IS USED IN 50% OF ALL SUPERMARKET ITEMS
From bread to biscuit; tooth paste to lipstick; from cooking oil to ice cream; from hair cream to hair shampoo. Palm oil is all pervasive
Think of how empty will be Super Market shelves without palm oil
SO PALM OIL HAS BECOME A NECCESSITY OF LIFE
2) PALM OIL IS THE COST EFFECTIVE VEGE OIL ON EARTH
It takes less lands to produce more oil than soybean, corn, groudnut, sun flower seed or olive oil
All others will take up more lands and labour and will sell for higher.
SO PALM OIL HAS A LONG TERM EDGE
3) PALM OIL IS VERY VERSATILE
It can be used as Food & also converted to Energy
Especially Energy as now Biodisel is being pushed as a green energy like ethanol for Soybean, corn & sugar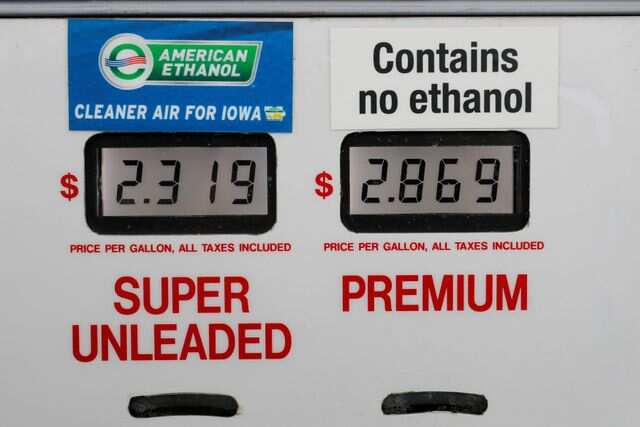 See Ethanol as fuel for only USD2.31 per gallon (On the right is normal gasoine at USD2.86 per gallon
WITH DEMAND FOR CORN, SOYBEAN & SUGAR AS ETHANOL PALM OIL ALSO BEING A BIODISEL FUEL WILL GO UP IN DEMAND
4) AND JOE BIDEN IS PIVOTING TO GREEN ENERGY
Since Palm Oil biodisel has no sulphur it is carbon neutral
See
23 Mar 2021 —

Biden's Recovery Plan Bets Big on

Clean Energy

... tied to countering the climate crisis — represents a major

pivot

in the way Democrats ... was under the

Obama

administration,

climate change

has become the centerpiece. ... "Thinking about addressing

climate change

through infrastructure is in itself not a ...
5) WHILE THE POPULATION OF THE WORLD KEEP INCREASING BY MORE AND MORE BILLIONS
Lands for Farming is getting less and less
So there is a long term demand but scarcity will propel prices upward
LAW OF DEMAND MORE THAN SUPLLY WILL CAUSE PRICE RISE OR INFLATION
SO PALM OIL IS A HEDGE AGAINST INFLATION
6) PALM OIL IS NOT JUST LAND BANKING: IT IS A BUSINESS BECAUSE IT IS A CASH CROP
Being a Cash Crop monies earned from Palm oil could be given out as dividend
Mhc Plant just gave a 5% dividend
ThPlant in good times gave out both high dividends & bonus
TDM use its Surplus Cash to invest in 4 Hospitals just like Kulim invested in KPJ Hospitals
7) LANDS ARE FOREVER: PALM OIL COMPANIES ALMOST SELDOM GO BANKRUPT LIKE OIL & GAS COMPANIES
O&G companies unlike Palm Oil have their Oil Rigs assets which go rusty and useless. So Swibor, Hin Leong, Sumatec, Perisai gone bankrupt
But Kulim at Rm2.60 was taken private at Rm4.10, TMakmur at Rm1.38 was offered privatisation at Rm1.80 & later raised to Rm1.90. Kwantas at 50 sen was a surprise. Sudden news of privatisation at a generous offer of Rm1.65
Long ago Golden Hope Plant, Austral Enterprizes & others were also taken private
So investing in Palm oil shares are quite safe as there is long term residual value retained in its Lands
Lands?
YES LANDS ARE FOR EVER
See
"BUY LAND FOR THEY DON'T MAKE THEM ANY MORE"
8) YES MOST DEVELOPERS BUY LANDS FROM PLANTATION OWNERS
Long ago in Johor All Developers bought land lands from Kulim
And Kulim motto is below:
AS A RESULT KULIM WAS THE BIGGEST LAND OWNERS IN JOHOR
Housing Developers like KSL, DAIMAN, CRESCENDO, PLENITUDE AND OTHERS GOT TO BUY LANDS FROM KULIM TO BUILD HOUSES, SHOPS, FACTORIES & SHOPPING MALLS LATER
SO PALM OIL AND LANDS ARE CONVETED TO ASSETS WITH ADDED VALUE IN TIME
IOI puchong converted Rubber Estate to IOI MALL
Genting Plant converted its Palm oil to JOHOR PREMIUM OUTLETS
9) THE CONSTRUCTION OF ECRL RAILWAY FROM TUMPAT KEDAH TO PORT KLANG & PAN BORNEO HIGHWAY FROM SARAWAK TO SABAH Will Unlock the Land Values of All Plantion Land Value like never before
SO OVER A LONGER TERM INVESTING IN PALM OIL WILL BE VERY WORTHWHILE
YES
Robert Kuok's Wilmar made him the Riches Man in Malaysia
Everyone knows that
But the Big Surprise is Bill Gates
See
Bill Gates is now the largest farmland owner in America
Published: Jan. 16, 2021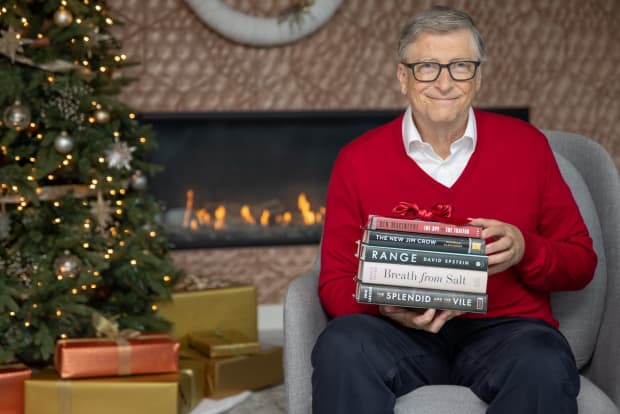 Bill Gates may no longer be the world's richest man, but he can claim a new title: America's farmland king.
The billionaire Microsoft co-founder has become the largest owner of farmland in the United States by quietly buying up massive plots across the county, a new report says.
Gates' portfolio comprises about 242,000 acres of farmland and nearly 27,000 acres of other land across 19 states, according to The Land Report, a magazine for land investors that tracks the nation's biggest landowners.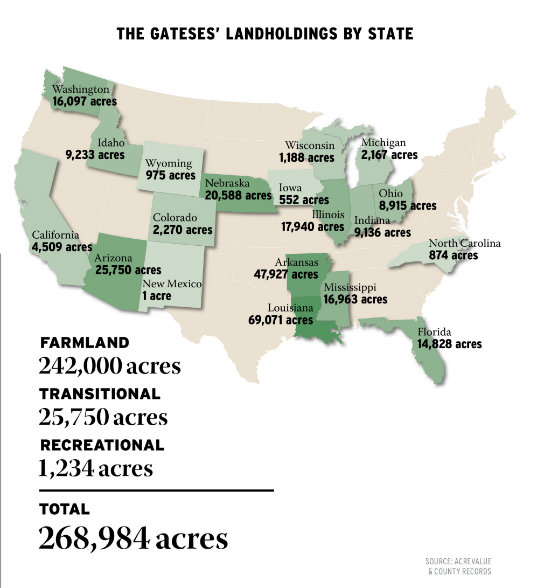 BILL GATES SAW AHEAD OF HIS TIME THE NEED FOR INTERNET
HIS VISION WAS TO PUT A PERSONAL COMPUTER IN EVERY HOME
THAT IS NOW HISTORY
BUT BILL GATES BUYING LAGRE SWATH OF FARM LANDS ALL OVER AMERICA?
HE SEES SOMETHING FEW CAN SEE YET?
FOR THOSE WHO CAN "SEE" NOW HAS OPPORTUNITY TO BUY PALM OIL SHARES TO OWN LANDS THROUGH LISTED COMPANIES LIKE FGV, THPLANT, JTIASA, BPLANT, HS PLANT, WTK, TDM, CHINTECK & MANY OTHERS
BEST REGARDS
Calvin Tan Reserch
Please buy or sell after doing your own due diligence
In doubt consult your Remisier, Fund Manager or Real Estate Valuer

https://klse.i3investor.com/blogs/www.eaglevisioninvest.com/2021-05-04-story-h1564283888-TOP_10_REASONS_FOR_INVESTING_IN_PALM_OIL_50_OF_SUPERMARKET_ITEMS_GOT_PA.jsp