THE EVOLUTION OF PARAMOUNT CORPORATION BERHAD (part 1)
Current Price : RM1.88 Target Price : RM2.80
RUN BY PROFESSIONAL
The major shareholder, Dato' Teo with good foresight has in 2014 revamped the management structure of Paramount Corporation Berhad. The ownership and management of the company ware separated. New professional CEO was brought in to manage the company professionally. In July 2017, Mr. Jeffrey Chew who was previously OCBC Bank's CEO became the new CEO of the company. Mr. Jeffrey Chew has laid out a 5 year plan from 2015 to 2019 and it was leveraging on the 2 existing sectors namely property development and education that Paramount involved in. There are a few companies run by professional CEO in Bursa Malaysia that have seen their after-tax profits and share prices increased multiple times which include Hap Seng, Aeon Credit and Hong Leong Bank.
THE 5 YEAR PLAN 2015 – 2019
The first 3 years of the plan was to lay the foundations and ground works. Paramount has set out and implementing the following strategies.
1) JV With Land Owners (Property Development)
Apart from buying development land directly, Paramount is looking into opportunities to establish joint ventures with land owners in property development. In Dec 2017, Paramount has signed an agreement with Kumpulan Hartanah Selangor Berhad (KHSB) to jointly develop a piece of 9.66 acre land in Section 14, Petaling Jaya. This piece of land is near to Asia Jaya LRT and it is in a matured residential area where development can be immediate. The project can be launched as soon as the design works and authority approvals are secured.
2) Asset Light Strategy (Education)
Traditionally, the schools, colleges and university colleges are operated in premises owned by Paramount. Huge amount of capital was employed and this has limited the growth potential and growth rate of the education segment. In addition to that, the high debt employment has resulted the debts level of Paramount to stay elevated. This has caused incurrence of high interest payment and perceived negative financially to the company. Paramount under the 5 Year Plan is selling some of the properties to an Education REITs with a long term lease back agreement. In 2017, Sri KDU Private School and Sri KDU International School in Kota Damansara were sold to Alpha REITs at RM165million with a disposal gain of RM72.9mil.
FINAL PHASE OF THE 5 YEAR PLAN
The 5 Year Plan has already running its course for 3 years and we start to see that initial foundation and ground work done to show some encouraging and positive results. For the remaining 2 years of the plan, we are going to see rapid improvements in company results and share price.
PROPERTY DEVELOPMENT SEGMENT
The sales of Property development segment is improving fast since the implementation of The 5 Year Plan in 2015.
Property Sales Of Paramount
2015 RM 427mil
2016 RM 420mil
2017 RM 842mil
2018 RM1,000mil (Target)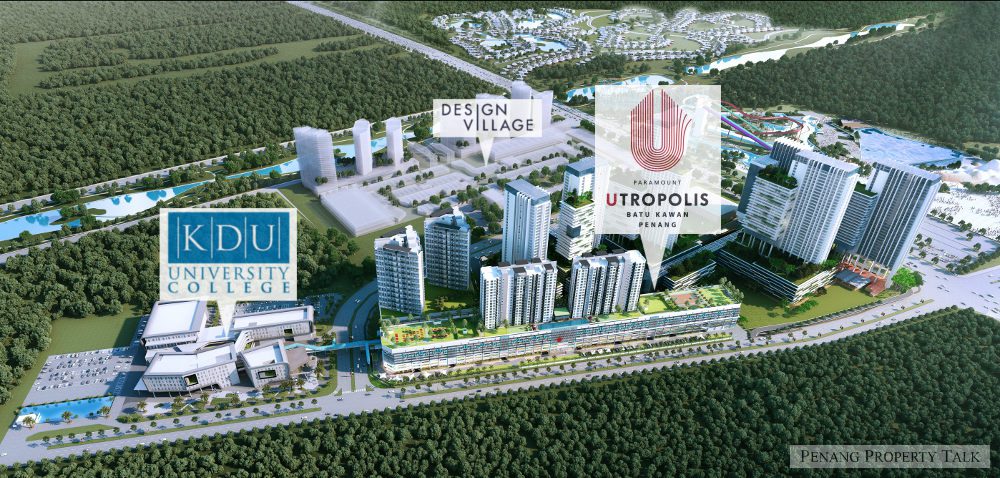 Fig. 1 : New KDU University College And Utropolis Batu Kawan
The current launches of Paramount are selling well despite the generally poor property market conditions. The current launches of Paramount are Utropolis Glenmarie, Utropolis Batu Kawan, Atwater (Section 13, PJ) and Sejati Residences. Both Utropolis Glenmarie and Utropolis Batu Kawan are selling well as the properties are highly sought after by the investors who are targeting student rentals market. The commercial units especially in Batu Kawan will be serving the students' consumption needs and as meeting places. Atwater is targeting the upgraders and the empty nesters from the high income group of the nearby Petaling Jaya areas. Sejati Residences has become one of the choice residential enclave for those high income top management of IT departments of MNCs like DHL, Shell, HSBC, BMW, HP and others. Many senior pilots are also customers of Sejati Residences as it is near and well connected to KLIA.
EDUCATION SEGMENT
The purchase of REAL Education Group in 2017 has enabled Paramount KDU to become the biggest K12 (primary and secondary) private education provider in Malaysia. Paramount Education has also achieved economies of scales and operation efficiencies after the purchase. Fixed and operating cost per student has been reduced and this has also resulted in higher profits to the shareholders as shown in the latest 12 month results.
For the future growth, the group is also building a new Sri KDU School in its new mixed development, Berkeley Uptown in Klang with the size of about 1,800 students. The group is also expanding its kindergarten revenues and profits by establishing additional kindergartens in both new and established areas. There is also plan that Paramount Education expanding its private primary and secondary educations to China, an enormously huge market where the population are getting wealthier. If the penetration into the China market is successful, the growth potential of Paramount will be extremely huge.
http://klse.i3investor.com/blogs/GreenRock/162471.jsp