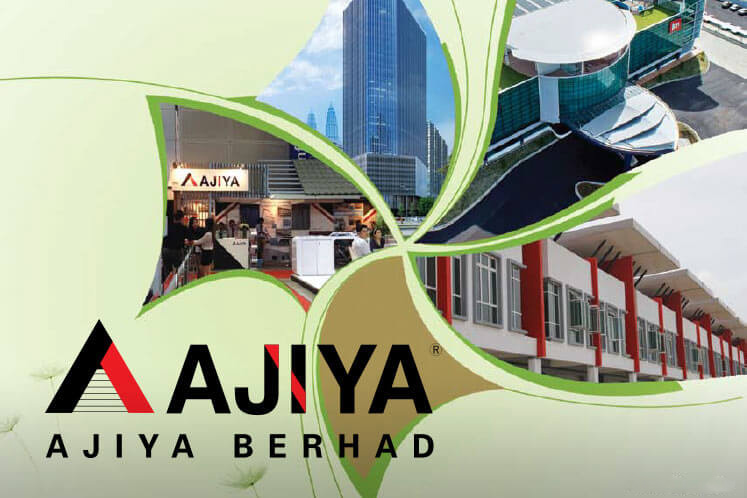 INNOVATION and use of new technology in the local construction sector has grown by leaps and bounds and this has boosted the housing industry, especially in the affordable housing segment.
Safety glass and metal roll manufacturer Ajiya Bhd has developed a building solution called Ajiya Green Integrated Building Solutions (AGIBS), which can be used to build affordable houses at a low cost and quick turnaround time.
This solution is suitable for developers undertaking affordable housing projects for the government at a very low margin.
AGIBS had made it possible to build houses three times faster than the conventional construction method.
"Traditionally, it would take about 24 months for a project to be completed, but by using AGIBS, it could be done in just eight months," he said, adding that the cost to construct a house could be reduced with economies of scale.
The AGIBS system comprises eight series of housing components - lightweight steel wall framing with wet wall system, metal door and window frames, composite floor decking, metal ceilings, sunshades, lightweight truss system, metal roofing, and safety glass with aluminium sash.
The components can be used to design and manufacture steel frames for the residential and also light commercial markets.
For the latest quarter result, Ajiya Bhd said its net profit for the second quarter ended May 31, 2018 surged 201.86% to RM4.86 million or 1.62 sen per share, from RM1.62 million or 0.53 sen per share a year earlier, as the revenue and margin of certain products showed improvements.
Quarterly revenue rose 14.64% to RM103.74 million from RM90.48 million, mainly on higher demand for the group's metal products, Ajiya said in a filing with Bursa Malaysia.
For the six-month cumulative period, the group's net profit fell 43.94% to RM5.97 million from RM10.66 million a year ago, while revenue was up 5.5% to RM194.47 million from RM184.32 million.
Total cash up from RM75 million last year same quarter to current RM82.7 million, with net cash of around RM80million, it made up 43% of market capitalization (RM186 million at current RM0.61 per share).
Going forward, Ajiya said the group is poised to take advantage on its long-term strategy to be the total solutions provider from its Ajiya Green Integrated Building System (IBS).
"Our traditional business of providing building materials such as metal and glass products will put us in good stead as part of a total solutions provider," the group added.
In its manifesto, Pakatan has come up with quite a number of proposals to promote affordable housing that involve the construction process, financing, simplifying administrative processes, incentives, and introducing rent-to-own schemes.
Below are Pakatan's promises:
To build one million affordable homes across Malaysia within two terms of the Pakatan government.
To create a special housing loan scheme tailored for youths who want to buy their first property.
To take over maintenance costs in low-cost housing areas in order to lower the burden of residents.
Work with state governments to convert land status if developers want to build affordable houses. The quota for affordable houses will be increased.
Tax incentives will be given to companies that focus on affordable housing, especially to encourage them to use the latest cheaper technologies such as the industrialised building system (IBS) so that cost to buyers can be reduced.
Ajiya Corporate Video
https://www.youtube.com/watch?v=sZ1yVGw8ypo
http://klse.i3investor.com/blogs/huat8888/167268.jsp