ECOHLDS (0059) ECOBUILT HOLDINGS BERHAD A RUN AWAY BREAKOUT : COULD THIS STOCK MAKE FRESH NEW HIGHS
ECOBUILT HOLDINGS BERHAD
(ECOHLDS - Stock Code 0059, Main Market)
BASIC INFORMATION ABOUT ECOHLDS
i) Civil Engineering, Building Contracting and Construction
iii) Digital Content
Market Capitalization : RM 48.6 million
Shares Float : 313.56 million
COMMENTARY BASED ON DAILY CHART:
ECOHLDS made a "run-away" breakout yesterday, Friday 21 Aug 2020 to closed the day at 0.240, a fresh 52-week high after reaching briefly 0.245. Thusby, reinforcing the bullishness in the recent price movements and tradind pattern.
This breakout was accompanied by a higher than average traded volume signaling the enthusiasm of market players and traders alike to push the price higher hence giving a higher probability of further uptrend .

With this enthusiasm shown, I anticipate a new high to be created this coming week.

Furthermore, an interesting point to note is that yesterday's run up was on the back of lacklustre market condition and unnerved players sentiments.

LET MONITOR WHETHER ECOHLDS COULD BULLDOZED THROUGH THE PSYCHOLOGICAL RESISTANCE OF 0.30 IN THE COMING DAYS.
1. ECOHLDS SHOULD BE RECATEGORIZED INTO CONSTRUCTION AS IT CONTRIBUTED 93.4% TO TOTAL REVENUE
Refer below latest QR on the segmental information.
As we can see, Construction sector recorded revenue of RM 36.67 mil (93.4%) as compared to Digital sector with revenue RM 2.59 mil.
As such, I believe ECOHLDS should be looked at mainly as a CONSTRUCTION company, instead of a telco/media company.
I am amazed that no MEDIA outlet has picked up on this matter and covered in the news. I believe investors out there deserve to know more about this company hence why I am taking the effort to do this write up and share my findings.
2. ACQUISITION OF REXALLENT CONSTRUCTION SDN BHD (RCSB) VIA ISSUANCE OF SHARES AT 24.5 CENTS IN SEPTEMBER 2019
Refer below news article by The Edge in April 2019. The acquisition of construction arm was completed via cash & issuance of new shares of 102 million units priced at 24.5c per share to Kilau Makmur Sdn Bhd (refer image below), which was completed in September 2019.
ACQUISITION OF SHARES BY MAJOR SHAREHOLDER, DEPICTING THEIR CONFIDENCE IN THE COMPANY
3. CONSTRUCTION ARM STARTING TO BEAR FRUITS - EARNINGS QUADRUPLED IN LATEST QR
Refer below QR summary for ECOHLDS. As we can see, in the latest QR, improvement as below:
i) Revenue Up to RM 39.26 mil from RM 23.87 mil (jump of RM 15.39 mil or 64.5% increase)
ii) Net Profit Up to RM 1.81 mil from RM 442k (jump of RM 1.368 mil or 309% increase)
This shows how the acquistion of the CONSTRUCTION arm is starting to bear fruits for ECOHLDS. I checked the latest news in 2020 and it seems that no media outlet had written about this company's earnings improvement and outlook.
I urge my friends in The Edge, The Star, Focus Malaysia and other financial news outlets, to sincerely take a look into this company and provide some fair coverage for all the existing shareholders and also to outside potential investors.
Also, if we look at the ASSETS VS LIABILITY summary below, we can see below notable points:
i) Total cash holdings at RM 21.4 mil, which is about 44% of the latest market cap
ii) Total Assets stood at RM 181.97 mil or 35.37c per share
iii) Total Liabilities stood at RM 69.47 mil
iv) Total Assets RM 181.97 mil versus Total Liabilities RM 69.47 mil (which means assets surplus of RM 112.5 mil)
Considering all the above, I opine that current price for ECOHLDS is attractive due to below:
i)
Miscategorization of this stock in TELCO/MEDIA whereas it should be seen as CONSTRUCTION as it contributed 93.4% of total revenue in latest QR.
ii) Acquisition of CONSTRUCTION ARM was done via issuance of cash & 104 million new shares to Kilau Makmur at price of 24.5c. Latest closing price of 15.5c is still 9c discount to the issuance price
iii) In latest QR, earnings had quadrupled due to constribution from Construction arm
iv) Assets RM 181.97 mil versus Liabilities RM 69.47 mil (asset surplus of RM 112.5 mil)
v)
ACQUISITION OF SHARES BY MAJOR SHAREHOLDER, DEPICTING THEIR CONFIDENCE IN THE COMPANY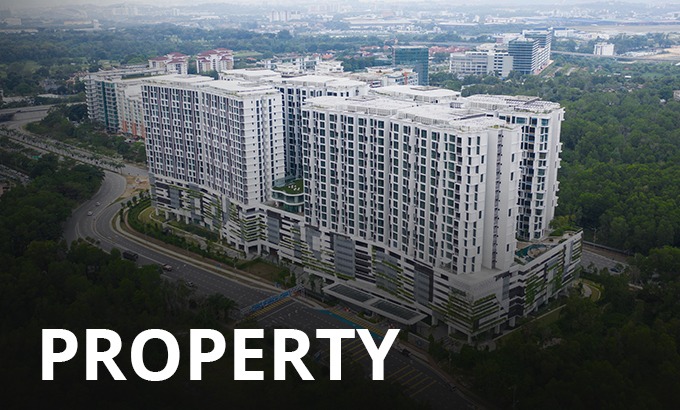 Recent Achievements and Recognitions :
Forbes Asia Pacific Best 200 Under A Billion

BrandFinance® Malaysia's Top 100 Most Valuable Brand

The International Business Times 1000 Fastest-growing companies :
Ranked at 63rd World's Fastest Growing Companies

SME Achievers Awards

StarBiz : The 4th Top Gainers Among All Public Listed Companies In Malaysia

Bloomberg Financial Health Report : Rated 99 out of full score of 100
LET'S SEE HOW THE SHARE PRICE MOVEMENT IN THE NEAR FUTURE FORBEARING ANY GOOD CORPORATE NEWS.
Disclaimer : The above opinion is never intended to be a BUY CALL whatsoever. I am sharing my observations ONLY based on fundamental; past history; current trading pattern; charts etc. Please make your own informed decision before buying this share or whatever share for that matter.
BURSAMASTER

https://klse.i3investor.com/blogs/Bursa_Master/2020-08-22-story-h1512480161-WILL_THIS_STOCK_RUN_AWAY_BREAKOUT_CARRY_IT_TO_FRESH_NEW_HEIGHTS.jsp