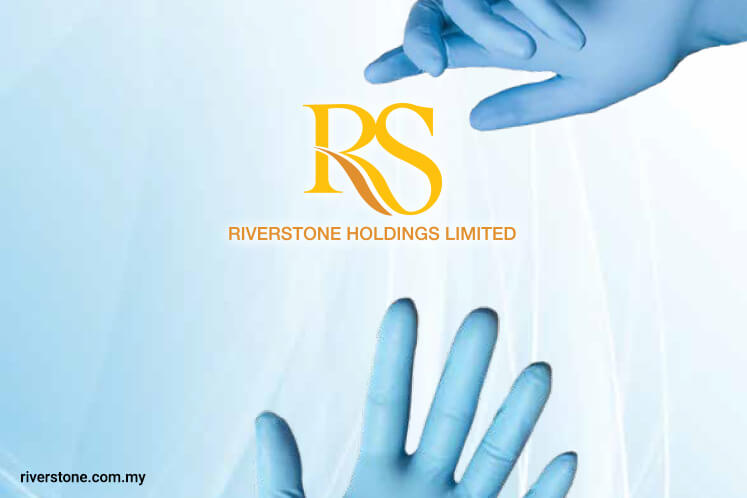 Dear fellow readers,
Once again, these writings are just my humble highlights (not recommendation), feel free to have some intellectual discourse on this. You can reach me at :
Website / Blog : http://www.tradeview.my/
Facebook :
https://www.facebook.com/tradeview101/
or Email me to sign up as private exclusive subscriber : tradeview101@gmail.com
__________________________________________________________

Long Term Value Pick 2020 :
Riverstone Holdings Ltd. (Fair Value SGD $4.83)
Most readers know that I called Riverstone Holdings Ltd first back in end 2019. Since calling entry of Riverstone at 90 sens and adding more subsequently at 70+ sens during March plunge, the share price has climbed in tandem with industry tail wind and Covid-19 pandemic all the way to SGD $4.21 at today's closing.
It was never within my expectation for such a steep ascend but I can safely say, I have yet to sell a single share of Riverstone until today. If anything, this investment has taught me the power of sitting on profits and riding it through the market noises and gyrations. Once you find a winner, stick with it provided you understand the company well.


I was holding my breathe with this coming announcement. Most know that I am not one to shout about or promote heavily on my stock picks. I would like to share with all my commentaries as part of my continuous responsibility of keeping my readers updated.

Q2 results is announced as 1H2020 as under SGX new ruling, companies need not to quarterly updates. However, the management has always remained with quarterly business updated. This time, the results announced is part of their regulatory requirement.

In summary, Riverstone's result is nothing short of spectacular. Despite the share price climbing all the way to $4.21 closing today (almost 5x), expectations were high going into the results. Yet,
Riverstone delivered on all cylinders, Revenue, Net Profit, Dividend & Cash balance. I was worried Riverstone would not be as aggressive in raising ASP due to the business ethics and valuing of long term client relationship like Hartalega may cause results to come slightly below expectations. However, the fact shown, Q2 was an extremely strong set of results. This will serve as a strong indicator to other glove players.
1. Overview :
Revenue grew 31% YoY from RM 480 Million to RM 626 Million. This led to high net profit YoY for 6 months from RM 63 Million to RM 137.5 Million. So how about QoQ? This is important as it helps you annualised the EPS per Quarter. The net profit of Riverstone for this Q2 was RM91 Million (RM137.5M-RM 46.6M Q1). This effectively meant Riverstone net profit doubled from RM 46.6 Million to RM 91 Million for this Q2. Revenue also increased 123% to RM 344 Million for this Q2 alone (RM623M - RM279M). Management is also confident and generous where they increased the dividend YoY 2.5X from 1.55 sens to 4 sens interim.
2. Cash Position / Strong Balance Sheet
Most importantly, the cash balance / hoard of Riverstone jumped to a total of RM 264 million. Last Q1, the cash position was RM170 million. The Quarter before that, the cash position was RM135 million. On QoQ basis alone, the cash increased by RM 94 million.
3. Capacity Expansion
During my visit to Riverstone last year, Riverstone was already expanding their new facility. It was nearing completion back then. With the completion of Plant 6, it will add another 1.4 Billion capacity by Q4 to 10.4 Billion. This translates to 15% increase in new capacity immediately in the 4Q this year (not next year) which will definitely push revenue up by another 15% without factoring any ASP hike. This will consequently flow to the bottlomline / net profit at higher magnitude as we can see a Revenue increase of 23%, translate to a 100% increase in net profit. The unexpected good news that some may overlook is the fact the Chairman Mr. Wong Teek Son has spelled out a new phase of expansion through to 2023 -
Looking further ahead, we are positioning ourselves to capture future growth with the launch of our new three-year expansion plan at a new production site in Taiping. The new Phases 7 to 9 is projected to grow our capacity by up to 1.4 billion pieces per year to bring capacity to 14.0-15.0 billion pieces of gloves by FY2023.
This indicates there will be earnings growth and sustenance post pandemic / post FY2021.
4. Valuation of Riverstone
Now, the EPS of Riverstone based on this single Quarter is 12.3 sens (SGD 4 sens). Annualised it to forward 4 quarters, the full year EPS is 49.2 sens ( SGD 16.13 sens). Without taking into consideration of capacity expansion for Plant 6 which will add another 1.4 Billion capacity by Q4 to 10.4 Billion, I attached only a conservative estimate PER of 30x, the new Fair Value of Riverstone would be $4.83 (base case). As most of my readers know, I update fair value or target price conservatively as I rely on data and facts to make my valuation assessment. I do not pluck numbers from the sky. Therefore, this is my conservative valuation.
*Exchange rate used SGD to MYR of 3.05
Lastly, please note Riverstone remains a laggard to Big 4 and other peers. Hence, I have yet to sell a single Riverstone share until today. I believe it will remain my multibagger stock.
For those who missed my earlier article on Riverstone, you can read it here :
http://www.tradeview.my/2020/05/tradeview-2020-long-term-value-pick-2.html
_______________________________________________________________
Telegram channel : https://telegram.me/tradeview101
Website / Blog : http://www.tradeview.my/
Facebook : https://www.facebook.com/tradeview101/
or
Email me to sign up as private exclusive subscriber : tradeview101@gmail.com
Food for thought:
https://klse.i3investor.com/blogs/tradeview/2020-08-05-story-h1511555623-_Tradeview_2020_Riverstone_Holdings_Ltd_AP04_Q2_Results_Commentaries_No.jsp