Slow recovery for O&G stocks
This article first appeared in Capital, The Edge Malaysia Weekly, on February 1, 2021 - February 07, 2021.
LAST Wednesday, the price of Brent crude oil — the global benchmark for the trading of the commodity — reached US$56 per barrel, having risen 49% since end-October last year. However, the Bursa Malaysia Energy Index, which tracks the performance of 25 oil and gas (O&G) stocks traded on the local bourse, only gained 25%, or half as much, over the same period, ending at 810.33 points on Jan 27.
Pankaj C Kumar, a former director of investment at KSK Group Bhd, says there has been some selling of O&G counters over the past month as evidenced by the Bursa Malaysia Energy Index, which is down almost 10% year to date despite firmer underlying oil prices.
"This is mainly due to a rotational move towards some sexier sectors, in particular the tech sector, as well as profit-taking from the rally that we saw in November on the back of a recovery theme. Fundamentals have not really changed that much over the past month, so I guess it is more of investors switching from a recovery play to momentum, in particular the tech sector," he says.
Analysts believe the capital expenditure (capex) outlook of national oil company Petroliam Nasional Bhd (Petronas) is a more realistic gauge of where O&G stocks are headed than crude oil prices.
Basing his analysis on the Petronas Activity Outlook (PAO) report released in December last year, UOB Kay Hian analyst Kong Ho Meng wrote in a Jan 4 note that all upstream activities demand, ranging from rigs to decommissioning and maintenance, suffered hefty downgrades in the latest PAO report.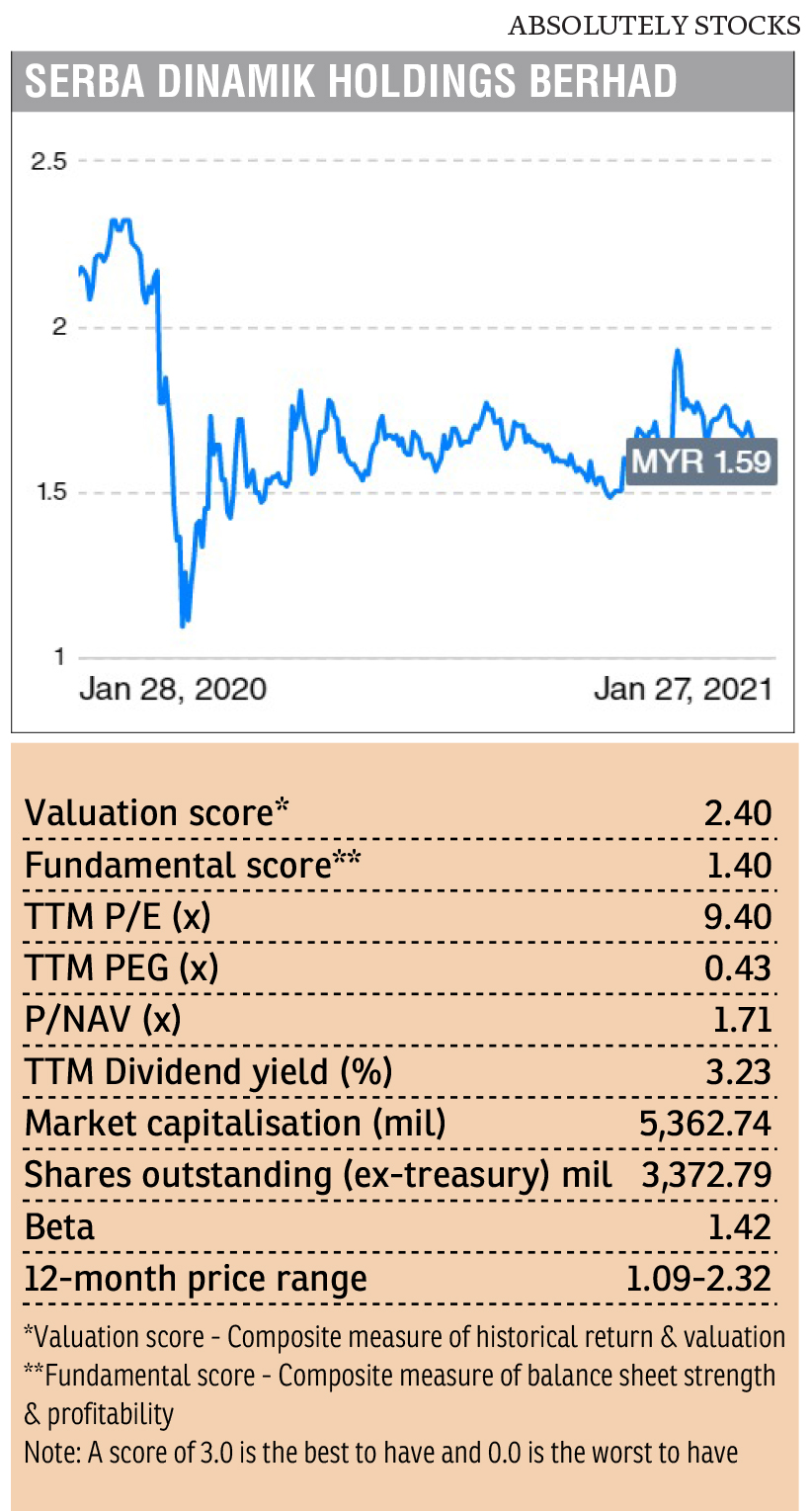 "We see a negative impact given that the PAO is the key fundamental guidance (and not oil prices) to the local sector's contract visibilities. The new demand appears to be recalibrated to where the upstream activities were in the second half of 2020, or even back to 2018. If the new PAO predictions are correct (no major activity recovery), it is possible for some upstream stocks that rose to fame in 2019 to derate to pre-2018 levels," he says.
Kong believes that the sector's valuation has adequately reflected the optimism in oil prices. "However, the PAO's guidance makes it clear that the sector's sustainable earnings recovery will only remain uncertain. For stocks that are very locally dependent on Petronas but reacted to higher oil prices, we advise investors to consider taking profit. These include Velesto Energy Bhd, Dayang Enterprise Holdings Bhd, Perdana Petroleum Bhd and Petra Energy Bhd.
"Although we do not have a clear top pick, we still prefer stocks that are internationally competitive. There may be a longer-term recovery for Yinson Holdings Bhd depending on the overseas FPSO (floating production storage and offloading) contracts it may secure by the second half of 2021."
In her Jan 4 PAO analysis report, MIDF Research analyst Noor Athila Mohd Razali maintains a neutral stance on the O&G sector for both upstream and downstream subsegments, given that the sector continues to be susceptible to the Covid-19 pandemic. "That said, we are encouraged by the fact that in Petronas' 2021-2023 [PAO], the national oil company has remained steadfast in its commitment to support local O&G service providers and, in that sense, will continue to prioritise local expertise," she writes.
"The outlook also, among others, assured that there will be at least a sustained activity level in the next three years locally despite the subdued operating environment in the sector worldwide. As for our top picks for the sector, we remain in favour of Dialog Group Bhd and Serba Dinamik Holdings Bhd, both for their resilience, well-diversified revenue base and limited exposure to direct upstream business activities."
Dialog, an integrated technical service provider to the upstream, midstream and downstream sectors in the oil, gas and petrochemical industry in Malaysia, saw its share price decline by 15% over Oct 30 to last Wednesday, closing at RM3.13 for a market capitalisation of RM17.6 billion.
In a Jan 4 note on Dialog, RHB Research analyst Sean Lim says Dialog continues to deserve a premium valuation as its earnings growth trajectory is expected to resume in FY2022. "Dialog's recent share price weakness presents an opportunity to accumulate the stock, even though the firm may not be able to achieve growth in FY2021.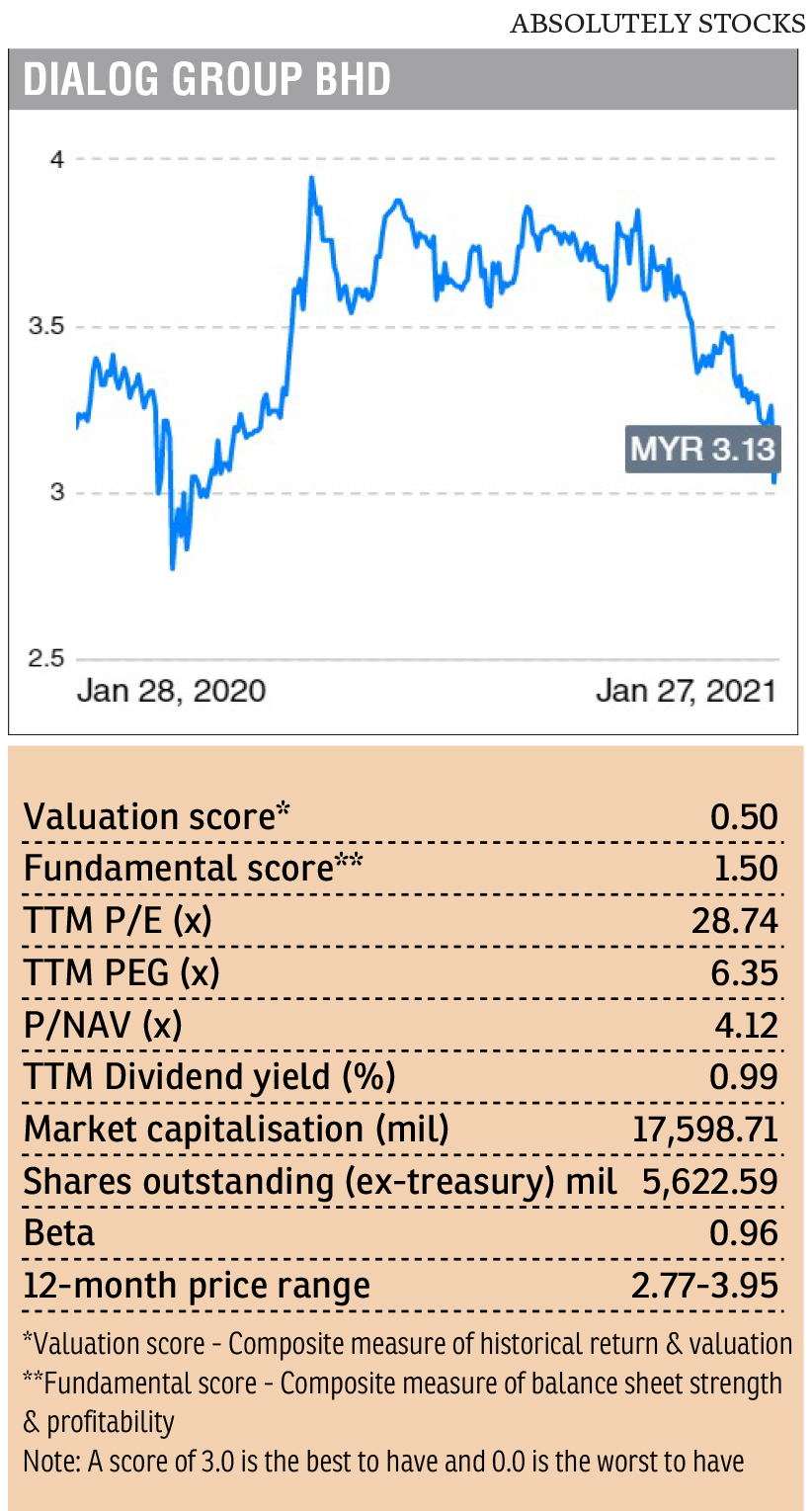 "Management has yet to see tank terminal rates retrace, despite the recent oil price rally. With its growth trajectory expected to return in FY2022, while earnings should be more resilient on the higher proportion of tank terminal contributions, this stock continues to deserve a premium valuation."
The share price of Serba — which provides a multitude of engineering services and solutions ranging from operation and maintenance to engineering, procurement, construction and commissioning, among other products and services — has increased 4% since October. It closed at RM1.59 last Wednesday, giving the company a market capitalisation of RM5.4 billion.
AmInvestment Bank analyst Alex Goh wrote in a Jan 25 note that including the RM1 billion worth of contracts secured over the past month, Serba's outstanding order book is believed to have increased 1% quarter on quarter to RM18.7 billion. "Additionally, the group is poised for stronger order book growth with the recent acquisition of the RM320 million Teluk Ramunia yard, which enhances and substantively expands the group's strategic presence in Pengerang's Refinery and Petrochemical Integrated Development."
Goh has maintained his "buy" call on Serba, with a fair value of RM2.20 per share.
Kenanga Research analyst Steven Chan, in a Jan 13 note, has an "outperform" call on Yinson, with a target price of RM6.95. This is after pricing in a potential contract win for Yinson, which is in the midst of retendering for three FPSO projects, namely Limbayong in Sabah, Pecan in Ghana and Parque das Baleias in Brazil, he says.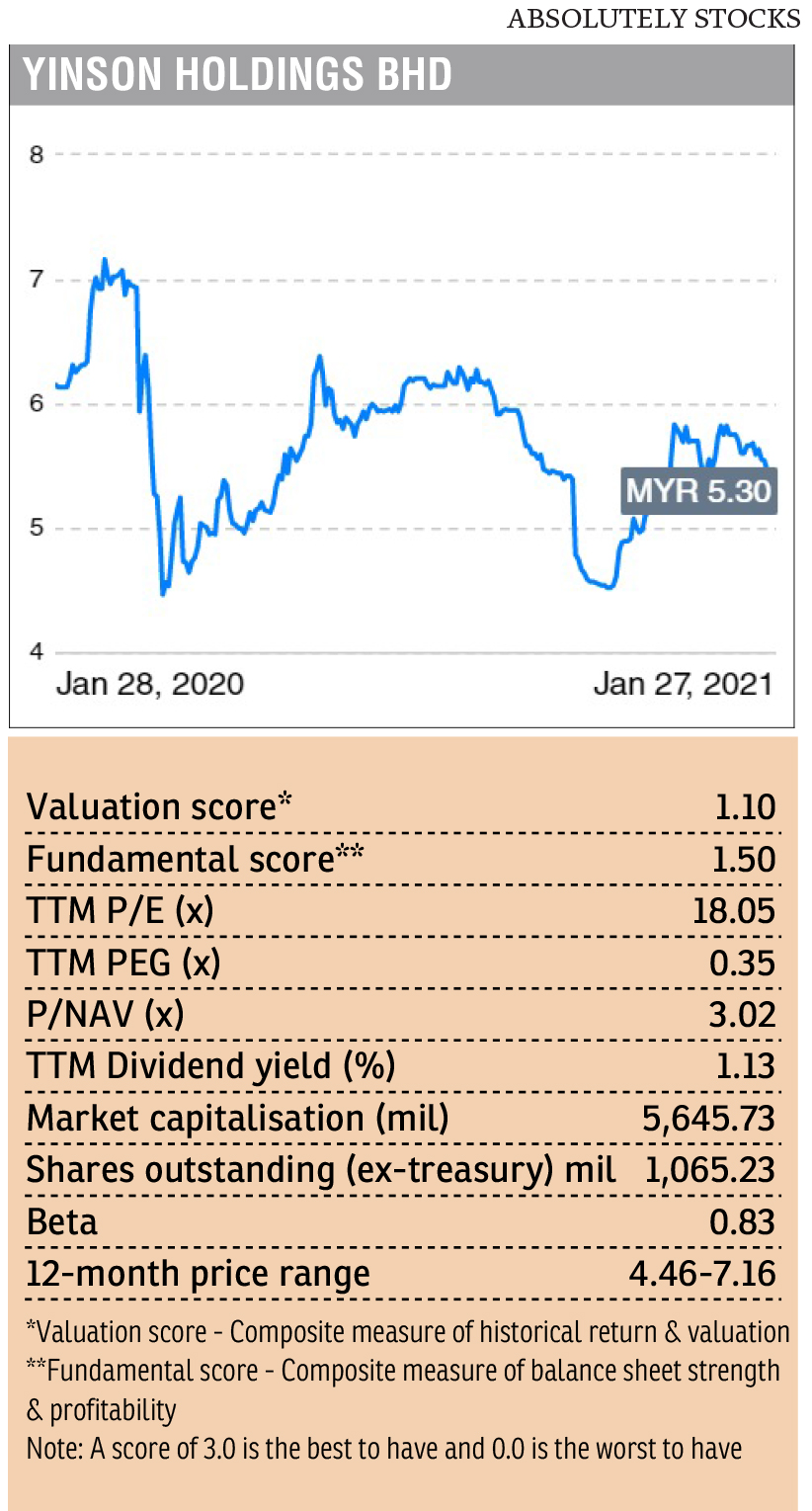 "Seeing that Yinson is deemed a potential favourite in all three of these upcoming tenders, we see it likely for the company to secure at least one new win during the year. However, note that our valuations have yet to factor in any potential upcoming equity fundraising or rights issue, which may be necessary to fund these new projects in the event of a contract win. Keen investors should also be wary of the counter's risk of failing shariah compliance during the year," says Chan.
Yinson's share price had appreciated 16% since October to close at RM5.30 last Wednesday, giving the company a market capitalisation of RM5.6 billion.
How sustainable is the oil price rally?
On the outlook for crude oil prices, experts say the commodity could hit US$65 per barrel in the later part of the year.
"I project that global oil demand could return to pre-crisis levels of 101 million barrels per day by mid-2021, with Brent crude oil hitting US$60 a barrel in the first quarter, then rising to probably US$70 to US$80 by the third quarter, and averaging US$60 to US$65 this year," says Dr Mamdouh G Salameh, an international oil economist and visiting professor of energy economics at the ESCP Business School in London.
"[This will be] underpinned by fast improving fundamentals, accelerating depletion of global oil inventories projected to hit an estimated 100 million barrels in the first quarter of 2021, accelerating global rollout of vaccines with prospects of an earlier end to the global lockdown and a resumption of full economic activities, as well as a continuation of the Opec+ (Organization of the Petroleum Exporting Countries and its allies) production cuts.
"Two additional factors could be anchoring my projections, namely China and India's insatiable thirst for oil and the fact that we will not see an early comeback of US shale oil production to pre-pandemic levels soon, if ever."
Ole Hansen, head of commodity strategy at Saxo Bank, says that with global oil demand still running close to six million barrels per day below pre-pandemic levels, he does not see a material upside risk to oil prices before 2022 or even 2023, at which point the dramatic cut in capex from global oil majors may start to impact the ability to find new barrels. "On that basis, we see Brent crude oil trading steady in the mid to low US$50s during the quarter, until the point where fundamentals are strong enough to support an extension towards US$65 per barrel, during the latter part of 2021."
https://www.theedgemarkets.com/source/The%20Edge%20Malaysia