Dear Friends, Investors and Traders of i3 Investors Forum
Last month we posted
THE ONCE IN A CENTURY SUPERBULL OF MEDICAL GLOVE: MY STORY ON SUPERMAX, Calvin Tan Research (without fear or favour)
Author: calvintaneng
| Publish date:
Thur, 29 Apr 2021, 10:30 PM
And we closed with this warning
Coming up next article
WHY GLOVES WILL FACE HUGE COMING GLUT THAT WILL DEVASTATE YOU IF YOU DON'T RUN
This evening we will post the Reasons Why
Sometime in May 2020 (Exactly One Year Ago) we received 2 Urgent Messages from China
They were asking to buy Millions of Medical Gloves to be sent back to China from Singapore.
We told them to call Topglove, Supermax, Harta & others in Malaysia. Or Riverstone & Ug Healthcare Glove in Singapore.
They replied, "No stocks"
So I told them if so good why don't you go buy up the Glove Shares while still relatively cheap
They were not interested in the Stock Market at all. They were desperately looking for Medical Exam Gloves. So they hung up
Curious. We thought of starting a glove factory in Johor as many factories there were empty and availabe
But we need to check up what we should do
So we called Esceramic office. Ha! All stocks of Hand Glove Formers sold out except a few unpopular models still available. To buy we must book an order and wait
Then we called Hlt Global and asked,
"How fast could you set up a Glove Dipper Liner set?" And How Much Does it cost per line?
These are the Answers
IT WILL TAKE AT LEAST 6 MONTHS OR MORE TO SET UP A NEW GLOVE FACTORY
Cost?
About USD1.3 Millions to USD1.4 Millions per line.
I questioned, "Why you quote in USD Dollars and not in Ringgit??"
They said this is the usual practice.
Anyone could do it faster if WE PAY MORE? No.
So we called KSSC. Same reply
Then we called Xin Xin Engineers
This one not listed so they told us everything.
Xin Xin Engineer also said, "We need at least 6 months to set up new Glove Dipper Liners"
WHY? WHY EVERYONE SAY THE SAME THING
"MUST NEED 6 MONTHS TO SET UP GLOVE DIPPER LINERS?"
Can't you do it faster? Say 2 to 3 months time?
"Impossible!" They replied
We asked in surprise
"WHY NOT?"
Then came the truth
In Malaysia we only make Glove Hand Formers & Glove Dipper Hand Dipper Liners
BUT WE DON'T MAKE THE AUTOMATIC GLOVE DIPPER LINER MACHINES
THESE ARE ALL MADE IN CHINA
AND IT WILL TAKE 2 to 3 MONTHS JUST TO IMPORT THESE GLOVE AUTOMATIC MACHINE
OH! FINALLY WE SAW THE LIGHT
GLOVE AUTOMATIC DIPPER LINER MACHINES ARE MADE IN CHINA. IT WILL TAKE UP TO 3 MONTHS TO IMPORT THEM INTO MALAYSIA
AND ALSO WHY THEY QUOTE IN USD DOLLAR
BECAUSE CHINA QUOTE THEM IN USD DOLLARS
See Jiangsu Bailixin Machinery Manufacturing Co., Ltd.
Hot Products made in China
But why didn't China produce the Needed Medical Gloves Themselves
Answer:
Because China never imagine Covid 19 minted so many new Glove Billionaires in Malaysia & elsewhere
SO THEY NOW KNOW AND WANT TO GET IN AS WELL
Since Glove Auto Machines are Readily Available in China (their own home Tuff) they could set up Glove Factories Faster than any place on earth
After all it only took China to set up Medical Hospitals in just 10 days
See
https://www.youtube.com/watch?v=MPW42b8kYEg
See comments
When USA saw the rise of Gloves to be included in Fortune 500 USA played dirty by finding fault with forced labour
China also saw rise of Glove but seized the opportunity to start new glove factories to capture the Lucrative Glove Business
As a result there is now a Very Horrible Glut of Gloves made in China, Vietnam, Thailand, Australia & elsewhere
So China is Dumping Exam Gloves as low as 50% Discount in Singapore Lazada in a Fierce Glove Price War
Alibaba even worst. Medical Exam Gloves going as low as 1 US sen only
See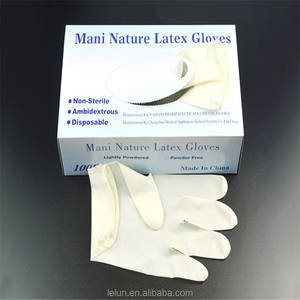 THIS WAS WHAT HAPPENED TO TOMATOES IN CAMERON HIGHLAND LONG AGO
When TOMATO PRICES WERE SKYROCKETING IN PRICES ALL THE FARMERS OF CAMERON HIGHLAND TURNED TO PLANTING TOMATOES
IN THE END THERE WAS A HUGE GLUT & TOMATOES COST CRASHED TILL IT IS NOT WORTH THE TRANSPORT FEE ALONE
See
CAMERON HIGHLANDS - Every day since last month, 100 tonnes of tomatoes have gone to waste because of oversupply.
Federation of Malaysian Vegetable Growers Association secretary-general Chay Ee Mong said the glut started after the farm price of tomatoes hit RM4 (S$1.54) per kg in December last year.
"Suddenly, tomatoes became an attractive commodity to plant and, at one time, there were between 300 and 400 farmers planting tomatoes," he said here yesterday.
He said the price of tomatoes had dropped to between 20 sen and 30 sen because of the glut, adding that the highlands' daily output of the fruit was 300 tonnes.
"We can sell only 200 tonnes, so the rest has to be disposed of."
WHAT HAPPENED TO TOMATOES IS NOW HAPPENING TO EXAM GLOVES
BUT GLOVE IS FACING ANOTHER DANGER
AS VACCINES PRODUCTION STEPPED UP THE WAR AGAINST COVID 19 IS GETTING VICTOROUS IN COUNTRIES LIKE USA & CHINA (Now they are OK but All Glove Factories in China not Ok due to Huge Glut)
So in Lazada Sg China Gloves are Dumping at up to 50% Discount
See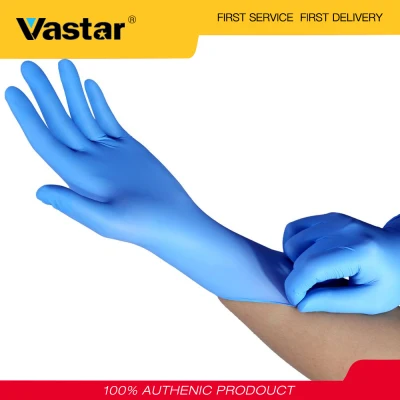 FROM BEHIND CHINA EXAM GLOVES POSE A DANGER
IN FRONT IS THE RISE OF VACCINE
IT WAS TWO ATOMIC BOMBS THAT ENDED THE 2ND WORLD WAR FINALLY
VACCINES ARE LIKE ATOM BOMBING ON COVID 19
SO WHEN COVID 19 IS FINALLY OVER WHAT WILL HAPPEN TO ALL THE RAMPED UP MULTIPLIED TRILLIONS AND TRILLIONS OF GLOVES ALL SET UP ON FIXED COSTS FOR MANY MORE YEARS TO COME
As Top Glove Boss said
Out of 250 Glove Factories only 50 or 20% survived
This round he already "FORESEE" Danger Ahead & Told Tropicana People to CUTLOSS In TopGlove Shares
See
Tropicana sells 1.85 million Top Glove shares at loss
KUALA LUMPUR (April 16): Tropicana Corp Bhd sold shares in Top Glove Corp Bhd at a loss.
The property developer disposed of 1.85 million Top Glove shares for RM9.98 million, or an average selling price of RM5.395 per share, at below its investment cost of RM12.59 million (RM6.805 per share), according to the company's filing.
The glove maker's share price has rebounded from the low of RM4.52 last month to close at RM5.57 today.
"The disposal was undertaken in order to minimise losses as the market price of Top Glove shares has recovered marginally since early 2021.
It is worth noting that Top Glove executive chairman Tan Sri Lim Wee Chai is also a chairman and a substantial shareholder of Tropicana, holding 162.21 million shares or an 11.07% direct interest.
YES! TOPGLOVE BIG BOSS TAN SRI LIM WEE CHAI COULD SEE THE "DANGER AHEAD"
Only Fools see nothing and rush headlong
Best Regards
Calvin Tan Research
This is not a buy call or a sell call
Please do own diligence and investigation
Calvin wish all dear fellow i3 forumers well

https://klse.i3investor.com/blogs/www.eaglevisioninvest.com/2021-05-26-story-h1565270772-WHY_GLOVES_ARE_FACING_HEADWINDS_AS_ILLUSTRATED_BY_CRYSTAL_CLEAR_EXAMPLE.jsp