Dear Friends?Investors
Ever wondered why World in Covid 19 lock down & many businesses & people in financial trouble YET PRICES OF COMMODITIES ARE ALL GOING UP IN PRICES?
The Answer is This
See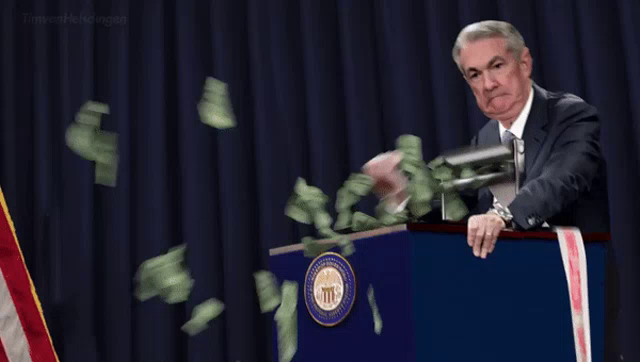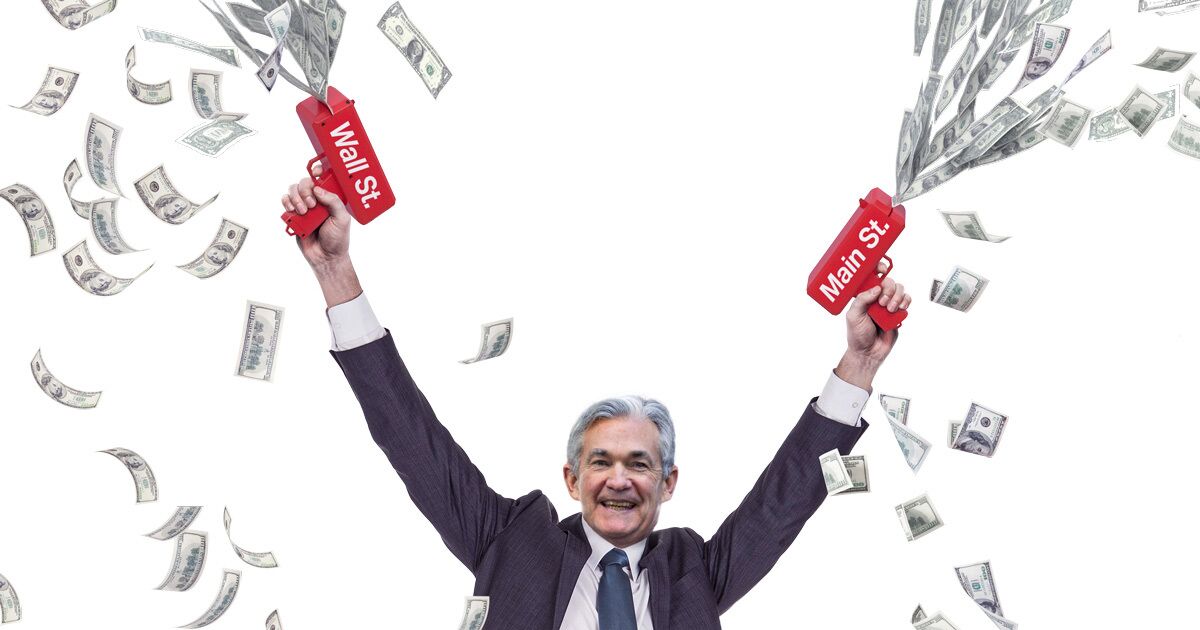 THIS IDEA WAS MOOTED BY ALAN GREENSPAN
VOCALISED BY BEN BERNANKE
NOW ACTUALISED BY BOTH JEROME POWELL & FIRED UP FROM BEHIND BY JANET YELLEN
https://www.usdebtclock.org/
AS A RESULT OF RELENTLESS MONEY PRINTING USD DEBT IS NOW OVER USD28 TRILLIONS
WITH A POPULATION OF RM300 MILLION CITIZEN NOW EVERY ONE BORN OR LIVE IN AMERCA OWE AN INDIVIDUAL DEBT LOAD OF USD93,000 OR OVER RM370,000 PER PERSON AND YET GROWING AND GROWING
THIS IS NOT REAL MONEY
THIS IS "BORROWED" MONEY FROM FUTURE GENERATION
AS THE USD IS EXCHANGED WITH THE WORLD THE DEBT IS NOW SHARED BY ALL
SO THE VALUE OF EVERYTHING IS DILUTED BY MONEY PRINTING FROM USA
IMAGINE THIS
IF YOU POUR WATER INTO MILK YOU WILL DILUTE THE CONTENT
See
SO IF THE NUTRIENT OF THE MILK IS DILUTED BY 50% WATER THEN YOU HAVE TO DRINK TWO GLASSES OF MILK INSTEAD OF ONE GLASS TO GET THE SAME STRENGTH
SO IS MONEY
THE VALUE OF MONEY IS DIMINISHED BY USA POURING FIAT MONEY INTO THE WORLD FINANCIAL POOL OF MONEY & DILUTES IT
AS A RESULT EVERYTHING GOES UP BY INFLATION
THE DREGREE OF INFLATION WILL DEPEND ON THE DEGREE OF USA FLOODING THE WORLD WITH MORE PRINTED MONEY
AS SUCH WE CANNOT KEEP CASH. CASH IS IN DANGER ON ITS OWN AS ITS VALUE IS EXCHANGEABLE WITH "FAKE" MONEY AS ROBERT KIYOSAKI CALLED IT
WHAT THEN?
IN TIMES OF HIGH INFLATION WE MUST PUT CASH INTO ASSETS OF VALUE LIKE GOLD, SILVER, LANDS, HOUSES, FARMLANDS, STOCKS OF VALUE, SHARES OF GOOD COMPANIES & EVERYTHING MAN CANNOT CREATE OUT OF THIN AIR
BEST REGARDS
Calvin Tan Research
THIS IS NOT A BUY OR SELL CALL BUT A HARING OF IDEAS
THANK YOU

https://klse.i3investor.com/blogs/www.eaglevisioninvest.com/2021-05-11-story-h1565030523-WHY_ALL_COMMODITIES_ARE_GOING_UP_IN_PRICES_ANSWER_FED_RELENTLESS_PRINTI.jsp