FOR TALAM NOW IS AT ITS BEST
1) TALAM & UMW Both got lands in Serendah
UMW Lands have book value of Rm98 psf while Talam's book value is only Rm5.40
See TALAM Lands in Serendah as well as UMW Lands by looking at both their Properties listed in Annual Report
+ #
Mukim Serendah
Daerah Ulu Selangor Bandar Bukit Beruntung Negeri Selangor
178.41 acres. Town ship Development Bukit Beruntung
Freehold...
.Rm41,934,000
Here we see TalamT has 178.41 acres land in Serendah valued at Rm41.934 Millions
One acre = 43,560 sq == So 178.41 x 43,560 (convert to sq ft) = 7,771,539.6 sq ft
To get cost psf divides Rm41,934,000 by 7,771,539.6 = Rm5.395
To bring it to nearest decimal = Rm5.40 psf
SO HERE WE GET THE REAL FIGURE
TALAMT FREEHOLD LAND HAS A BOOK VALUE OF

RM5.40 Per Sq Ft
2)Talam pared down debts from Rm500 Millions (2011) to only a mere Rm58 millions now
3) ECRL will further push up Land Values in Serendah & Gombak
4) Insiders/Top Boss bought Talam shares from 8.5 sen to 11 sen
5) Still buying more Talam shares at 9 sen from WCE as promised
6) Winning Rm19 Millions court case from Bangkok Bank
7) Private place at premium 4.5 sen when Talam was 4 sen shows people SEE Value
8) PP is for completion of Sepang Apt project (already 70% completed)
PP is an excellent way to raise cash as borrowings from banks will incur interest
9) TALAM LAND BANKS ARE ALREADY VALUE ADDED BY LANDSCAPING & INDIVIDUAL SUBDIVIDED IN COMMERCIAL/INDUSTRIAL/RESIDENTIAL
10) ONCE REMAINING DEBT OF RM58 Millions pared down Talam will emerge as a debt free company
11) More sale of Lands will be extra bonus. Can give Cash payout like MAA (gave 35 sen cash)
12) And Talam is a candidate for privatization like Kulim, TMakmur, TheStore, Weida, Daiman or MAA
13) Not everyone knows how to invest in Talam as they are put off by losses after losses for long period every year & every quarters.
Unless he knows WHAT IS VALUE VERSUS APPARENT LOSSES (See beyond the obvious... SEE BENEATH THE OBVIOUS TO SEE A HIDDEN TREASURE!)
Take Pudu Jail for Example. Pudu Jail was built in year 1891. And for over a century it has no income but only expense - expenses for keeping & feeding prisoners
As a commercial ecterprize Pudu Jail bleed losses & will be a failure.
See
In the 1980s there was a prisoner with artistic skill. He used his skill to draw the longest mural in Malaysia at that time. Calvin saw him & spoke to him. He didn't use a brush to paint - he used his bare hand and five fingers to paint. After his job was done his jail sentence was reduced
But in spite of the nice paint on the exterior walls PUDU JAIL Continues to Suffer Losses Year after Year.
NOW NO MORE!!
GOVT HAS CONVERTED THIS LAST PIECE OF PRIME LAND IN THE GOLDEN TRIANGLE AND IT IS NOW CALLED
BUKIT BINTANG CITY CENTER
See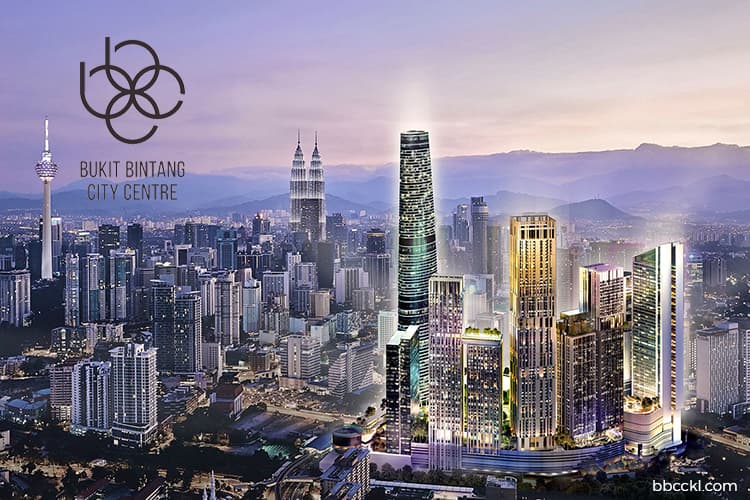 From a dreaded Jail to A
"SPARKING BRAND NEW " BUKIT BINTANG CITY CENTER"
IS A TOTAL TRANSFORMATION OF THE HIGHEST DEGREE
Now quietly, slowly, steadily but surely -- TalamT is Also in A Transformation Process
Those who can "SEE" ahead will Invest
Those who cannot will miss it dearly one day
BEST REGARDS
Calvin Tan Research
Note:
Not everyone knows the Value of Talam.
See this dumb comment
qqq3
4 sen share is not for anyone to analyse and comment............


4 sen shares are for hard core gamblers.
CALVIN THINKS THIS IS A VERY DUMB COMMENT BY A QUACK. HUAAN WAS ONLY 3 SEN AT ONE TIME (Nobody wanted except Insiders bought
See
| | | | | |
| --- | --- | --- | --- | --- |
| MR CEDRIC CHOO SIA TEIK | 23-May-2016 | Acquired | 1,300,000 | 0.030 |
ON MAY 16TH 2018 HUAAN GONE LIMIT UP TO A HIGH OF 48 SEN
WHO WOULD HAVE KNOWN THAT HUAAN SHOT UP FROM ONLY 3 SEN TO 48 SEN JUST FEW MORE DAYS TO 2 YEARS (FROM 23/5/2016 to 16TH MAY 2018!! FOR A WHOPPING 1,600% EXPLOSIVE GAIN!!
Only One Insider SAW AHEAD
For now ONLY TAN SRI DATUK CHAN & HIS SON "SEE AHEAD"
AND SEE HOW THEY BOUGHT
MR CHAN TET EU

18-Apr-2016

Acquired

500,000,000

0.085

TAN SRI DATO DR IR CHAN AH CHYE @ CHAN CHONG YOON
18-Apr-2016

Acquired

500,000,000

0.085
TAN SRI DATO DR IR CHAN AH CHYE @ CHAN CHONG YOON
18-Apr-2016

Disposed

500,000,000

0.085
YAW CHUN SOON
25-Feb-2016

Others

230,000,000

0.000

TAN SRI DATO' (DR) IR CHAN AH CHYE @ CHAN CHONG YOON

17-Oct-2014

Acquired

900,000,000

0.110

CHAN TET EU
31-Jul-2014

Acquired

56,250,000

0.000
TAN SRI DATO' (DR) IR CHAN AH CHYE @ CHAN CHONG YOON
31-Jul-2014

Acquired

56,250,000

0.000
CHAN TET EU
24-Jul-2014

Acquired

230,000,000

0.094

CHAN TET EU
24-Jul-2014

Acquired

10,730,102

0.070
TAN SRI DATO' (DR) IR CHAN AH CHYE @ CHAN CHONG YOON
24-Jul-2014

Acquired

230,000,000

0.094

TAN SRI DATO' (DR) IR CHAN AH CHYE @ CHAN CHONG YOON
24-Jul-2014

Acquired

10,730,102

0.070
TAN SRI DATO' (DR) IR CHAN AH CHYE @ CHAN CHONG YOON
24-Jul-2014

Others

734,904

0.000
YAW CHUN SOON
24-Jul-2014

Acquired

230,000,000

0.094
https://klse.i3investor.com/blogs/www.eaglevisioninvest.com/200309.jsp